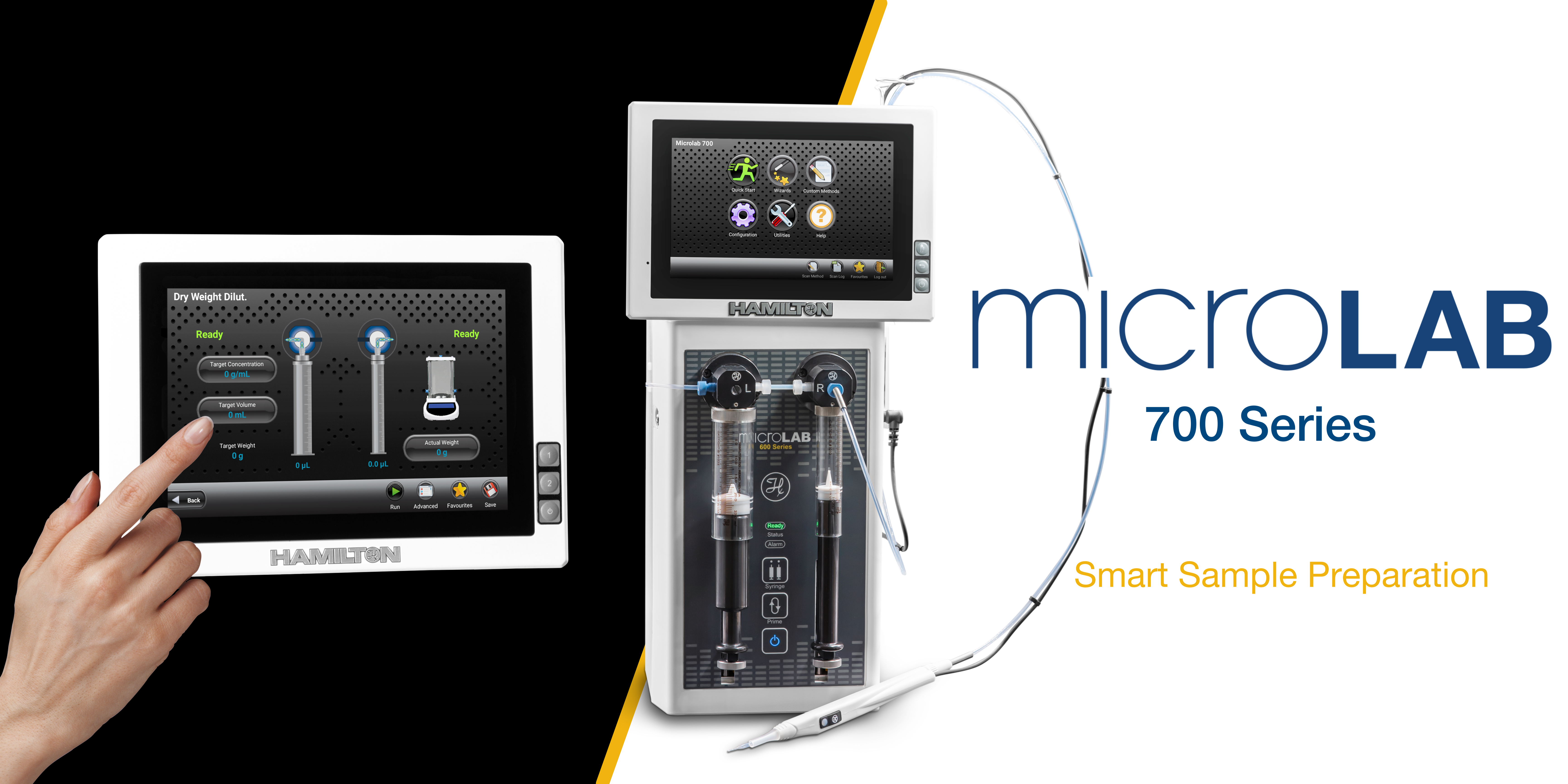 Benefits of the

Microlab 700
The Microlab 700 offers labs a way to reduce errors and improve sample preparation processes.

These are just a few of the benefits of using the Microlab 700, learn here more:
Securely monitor processes and greatly increase efficiency

No more adjusting pipettes and recalculating dilutions

Quickly recall stored dispenses and dilutions from Favorites

Reduce time preparing samples or dispensing reagents

Minimize experimental variation from one user to the next

Chemically inert fluid path

Manage log files from any PC

Compliant with FDA GLP and GMP, 21CFR Part 11

N.I.S.T. traceable calibration
What's new in

Microlab 700

?
Not only does it bring consistency that is not based on one's person technique, but the on-screen instructions guide the user through each step.
The easy to follow on screen instructions avoid user to user variation, thus brining consistency to each sample preparation process.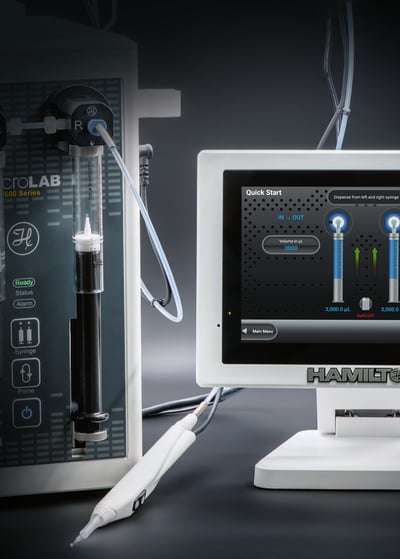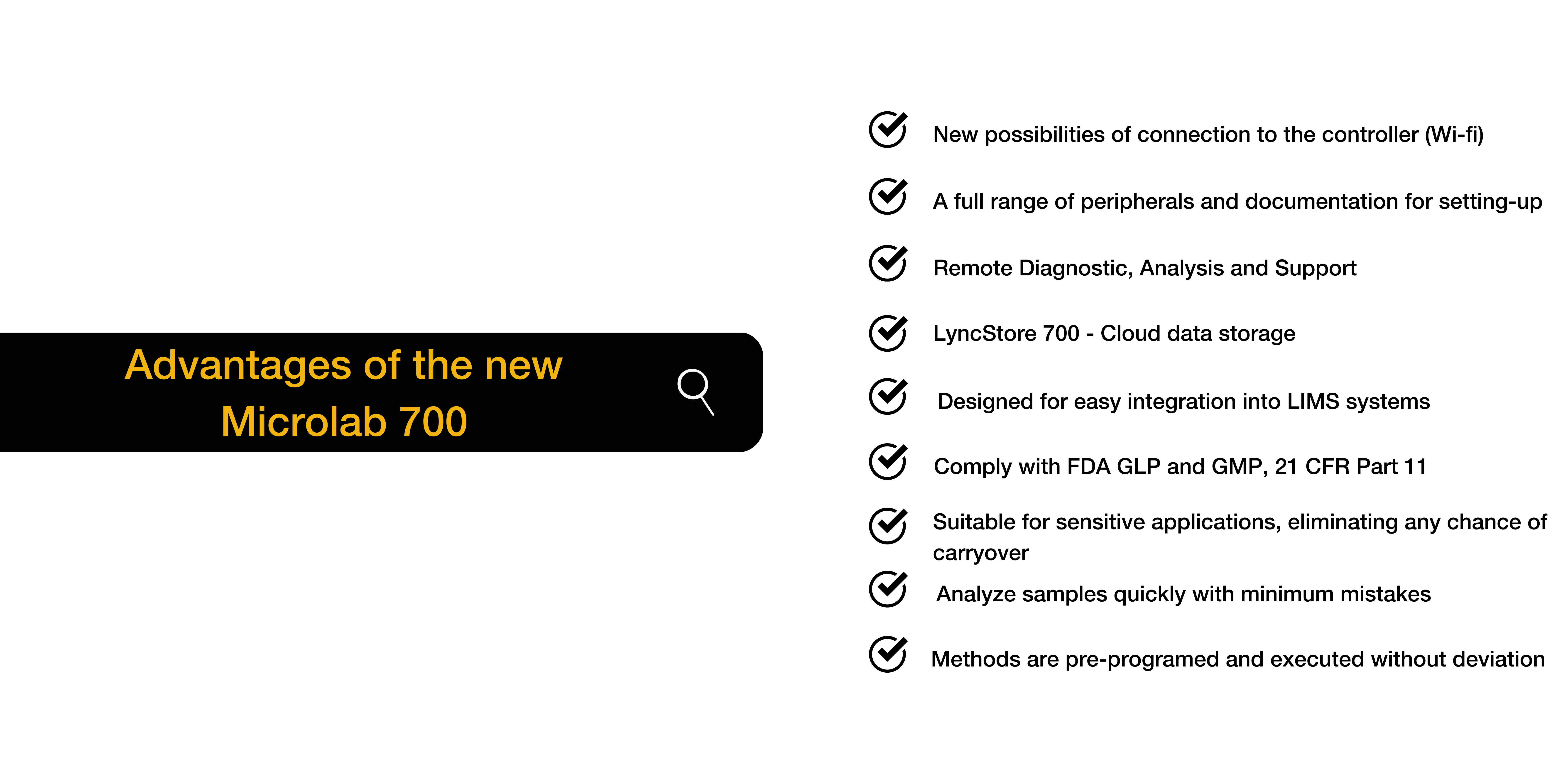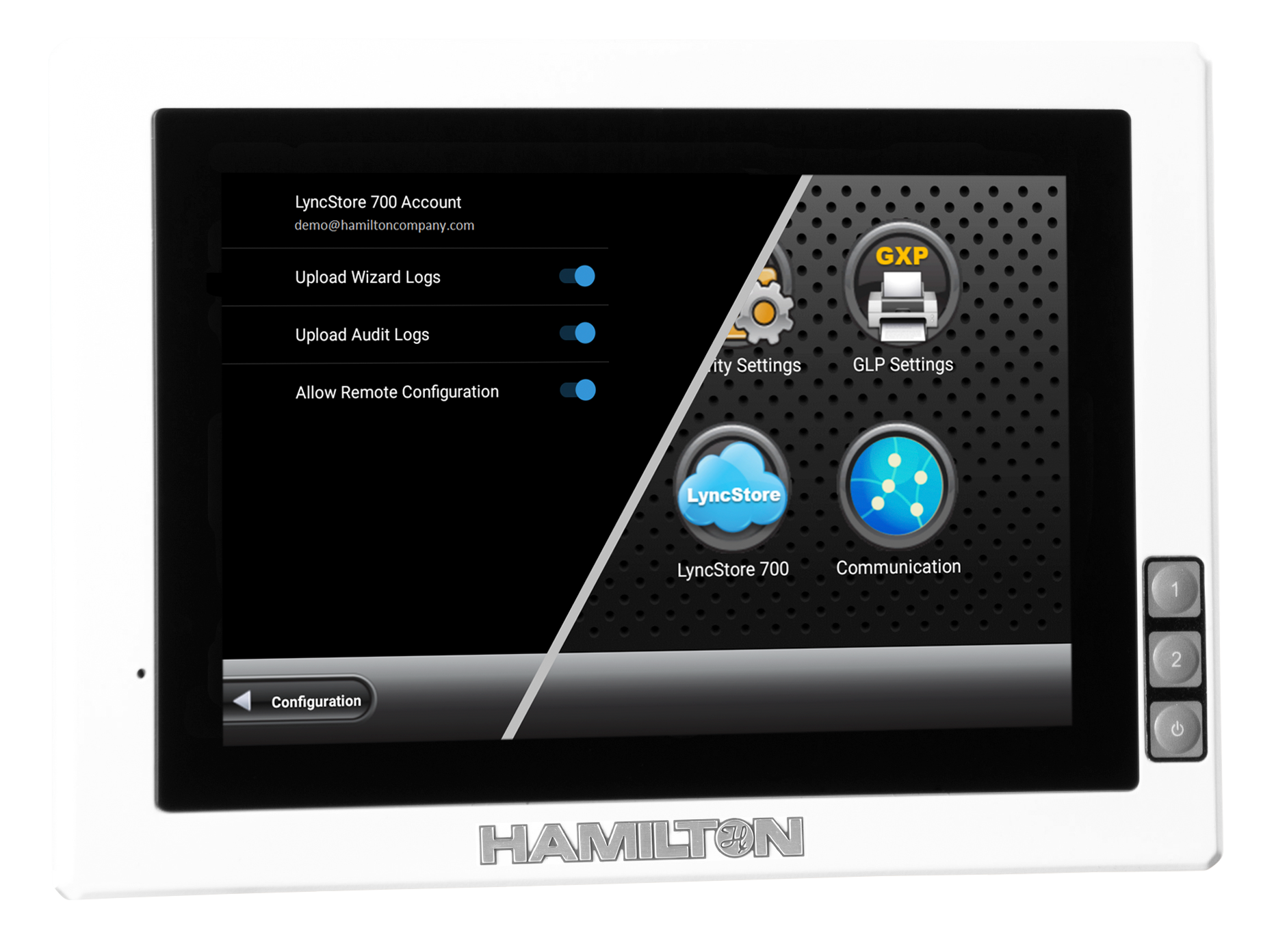 LIMS capabilities and LyncStore
Microlab 700 features a large, easy-to-use multi touch screen controller with a performant processor, designed for easy integration into LIMS systems.
LyncStore, the new cloud based management system from Hamilton, allows users to easily view, manage, filter, archive, and print log files generated on Advanced Microlab 700 diluters and dispensers. LyncStore meets 21 CFR Part 11 and FDA GMP/GLP requirements making it a valuable addition to regulated labs or labs with increased security protocols.
LyncStore features:
Best-Practice API documentation with swagger

API comes with a web interface

Realtime access to Microlab 700

Automatic data backup

Remote control